Recently we were asked if we had an example of how we pack pushchairs for couriers. Here is a Bugaboo Cameleon we packed recently.
Remove the wheels from the chassis and wrap them in the centre of the chassis to make it as compact as possible).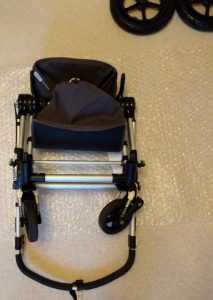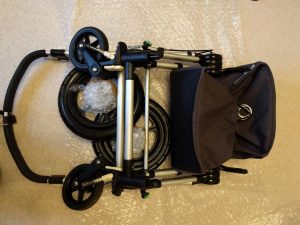 Wrap the pushchair chassis and seat unit thoroughly (separately) in bubble wrap.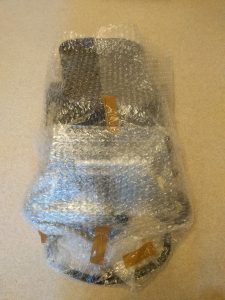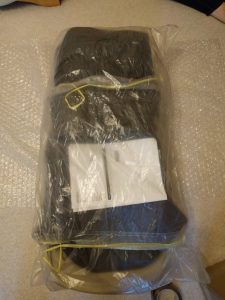 Then place your seat unit (and carrycot fabric) on top of the chassis (along with the carrycot fabric, raincover and footmuff)

Then bubble wrap again (being sure to double wrap any extremities -handles/connectors/adapters etc, couriers aren't the most careful people!)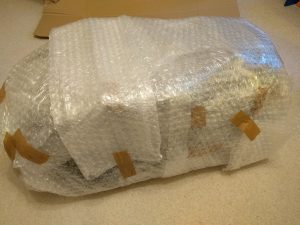 Then wrap it in heavy duty garden sacks. Make sure that your package is taped properly with no loose ends and is as compact, padded (multiple layers of bubble wrap if necessary!) and sturdy as possible.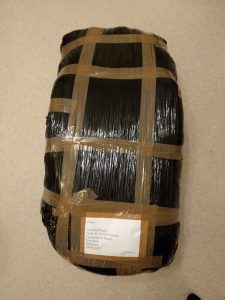 We'll send the labels to attach as soon as we can book the courier!